Cutting-Edge Productivity Secrets
Every month, someone at Asian Efficiency HQ writes a newsletter about a productivity topic of their choice. We send out this newsletter via email to thousands of subscribers.
Up until now, there has been no way to get past issues of our newsletters. But by popular demand, we're releasing past newsletter issues here - for a price.
Why a price? To be fair to people who have been our subscribers for a long time. They signed up first, so they got first-access (and opportunity) to use the cutting-edge information that we only release in our newsletters.
But wait - what exactly are Premium Newsletters?
Premium Newsletters are the result of an AE team member being allowed to go wild with their productivity ideas and concepts. Part of our culture is to push the boundaries of what is humanly possible in terms of productivity.
Almost everyone here is always running some experiment or other with their own lives, and masterminding with other productivity nerds to see how we can make things better. Faster. Stronger. Asian Efficient'er.
You see, whatever appears on the main Asian Efficiency blog has been tested. And tested. And tested again, before it is released. And that's usually 6-12 months after we've thought up the idea.
But what we're experimenting on right now - the cutting edge stuff - only goes in our newsletters (and to people who have purchased an AE Premium product). Why?
Because it hasn't been rigorously tested.
Because it is, in fact, cutting-edge. And raw. Very raw.
In Premium Newsletters...
We swear.
We call out all the usual bullshit.
And we don't hold anything back.
If you're sick of all the Pollyanna feel-good woo-woo floating around out there, you'll probably like our Premium Newsletters. What you'll find in there won't be seen anywhere online for at least 12 months - if ever.
And because Premium Newsletters are private, we can write about pretty much anything. Especially the stuff that isn't politically-correct and that's too "extreme" for consumption on a public blog.
What's in these Premium Newsletters?
Wait - what about...
What exactly am I getting?
We've reformatted and cleaned up all our newsletters, removed any typos and grammatical errors and formatted them into pretty PDFs. Otherwise, the content is completely untouched.
What about future editions?
When you buy a Premium Newsletter, we'll automatically sign you up to receive all future editions for free. This means you'll get next month's issue, and the month's after... and the month's after... and after and after for free... at least while Asian Efficiency is still around.
I'm an existing newsletter subscriber - do I need this?
It depends how long you've been a newsletter subscriber. You may recognize some of the newsletter titles listed above - that will tell you what you've already read and what you're missing.
Can I refund it if I don't like it?
Even though it's kinda awkward to refund a $3 product, we're still offering a 60-day money-back guarantee on this - as with all our products. If you don't like it, let us know and we'll refund your money back.
What about customer support?
You can lodge a support request through the AE Premium Customer Area.
I have more questions!
Send us an email at

and we'll get back to you right away.
Value Pack Options
Please note that we no longer sell individual issues.
Volume 02
12 Issues
Buy 8, get 4 free!
Bonus Audio on Flexibility and Effectiveness
$36 $24
Volume 01 + 02
15 Issues
Buy 8, get 7 free!
Bonus Audio on Flexibility and Effectiveness
$45 $24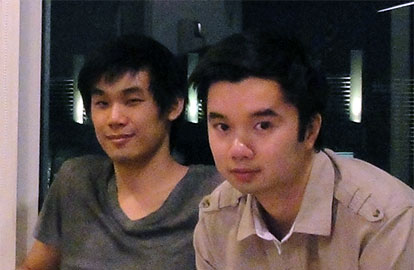 - Aaron and Thanh, Asian Efficiency
P.S. These newsletters contain cutting-edge information that could change your life. Seriously.
P.P.S. You'll also be signed up to receive all future newsletters - for free, forever.
P.P.P.S. And remember, as with all AE Premium products, you are covered by our 60-day no-questions-asked money-back guarantee.